Regular price
Rs. 1,095.00
Sale price
Rs. 895.00
Unit price
per
Sale
Sold out
Introducing Wuba's Lip Serum, a magical potion infused with the captivating essence of Hibiscus, the silky touch of Castor Oil, and the rejuvenating power of Vitamin E. This serum gently caresses your lips, invoking serenity and revealing a radiant beauty that transcends the ordinary. With each gentle stroke, it graces your lips with a subtle enchantment, leaving behind an irresistible charm. Let this luxurious fusion whisk you away to a world where your smile exudes natural elegance, instilling confidence and enchantment within you.
Benefits:
Nourishes and revitalizes dry, dehydrated, and chapped lips.

Enriched with Vitamin E, Castor Oil, and Hibiscus extract.

Softens and enhances the natural colour of your lips.

Adds life to dull lips, leaving them soft and supple.

Experience a smile that glows with irresistible allure.
This contains
Petal blush, x 1.5 ML

Rich mocha x 1.5 ML

Pure radiance x 1.5 ML
Mineral Oil Free | Vegan | Cruelty-Free | Paraben Free | For All Skin Type | For  Women
Ingredients

IPM (Isopropyl Myristate), Caprylic / Triglyceride, Ricinus Communis (Castor) Seed Oil, Tocopheryl Acetate (Vitamin E), Hibiscus Extract, Cetyl Alcohol,Titanium Dioxide, Fragrance.
How to use

Apply on clean lips, Starting from centre of your lips, moving outwards.
Share
View full details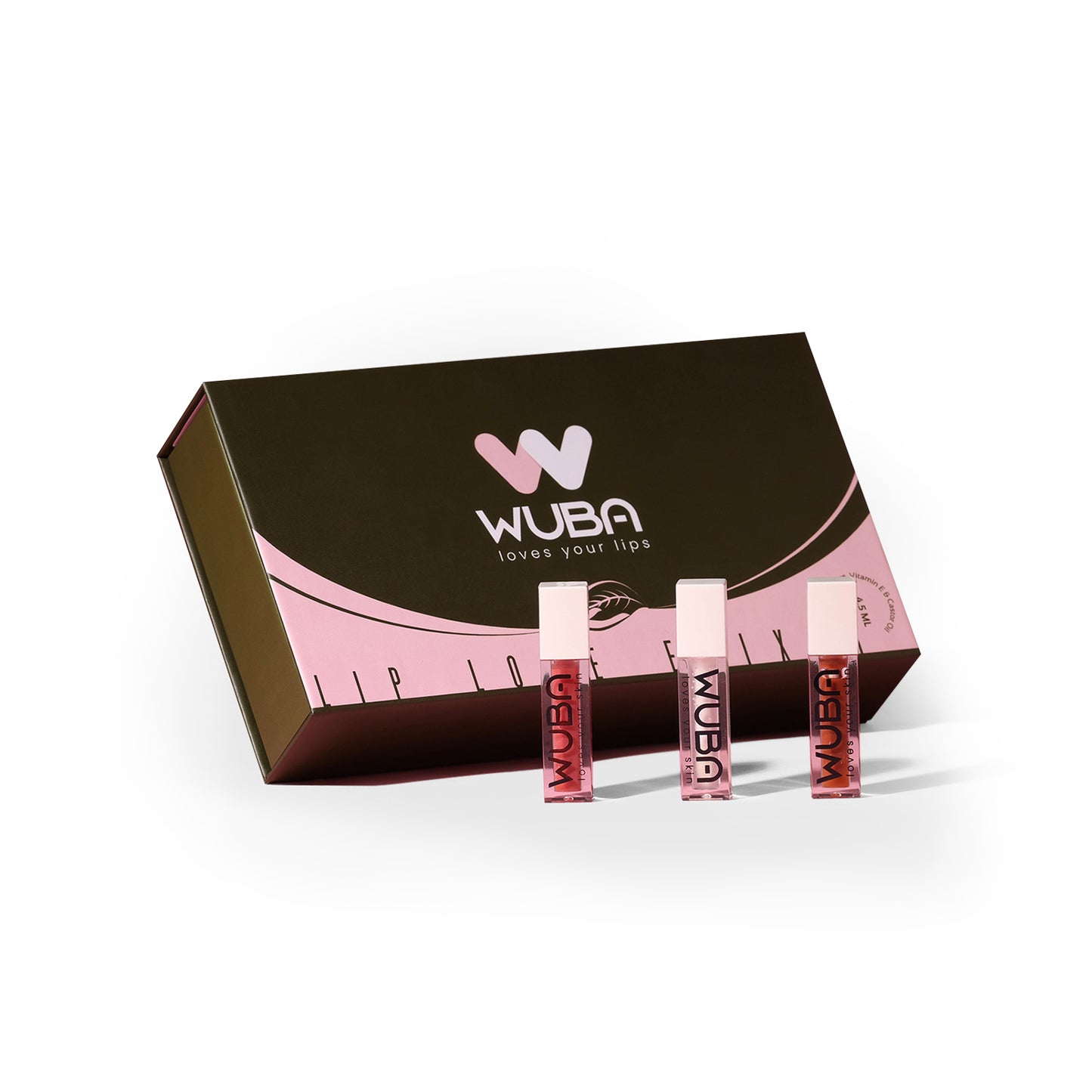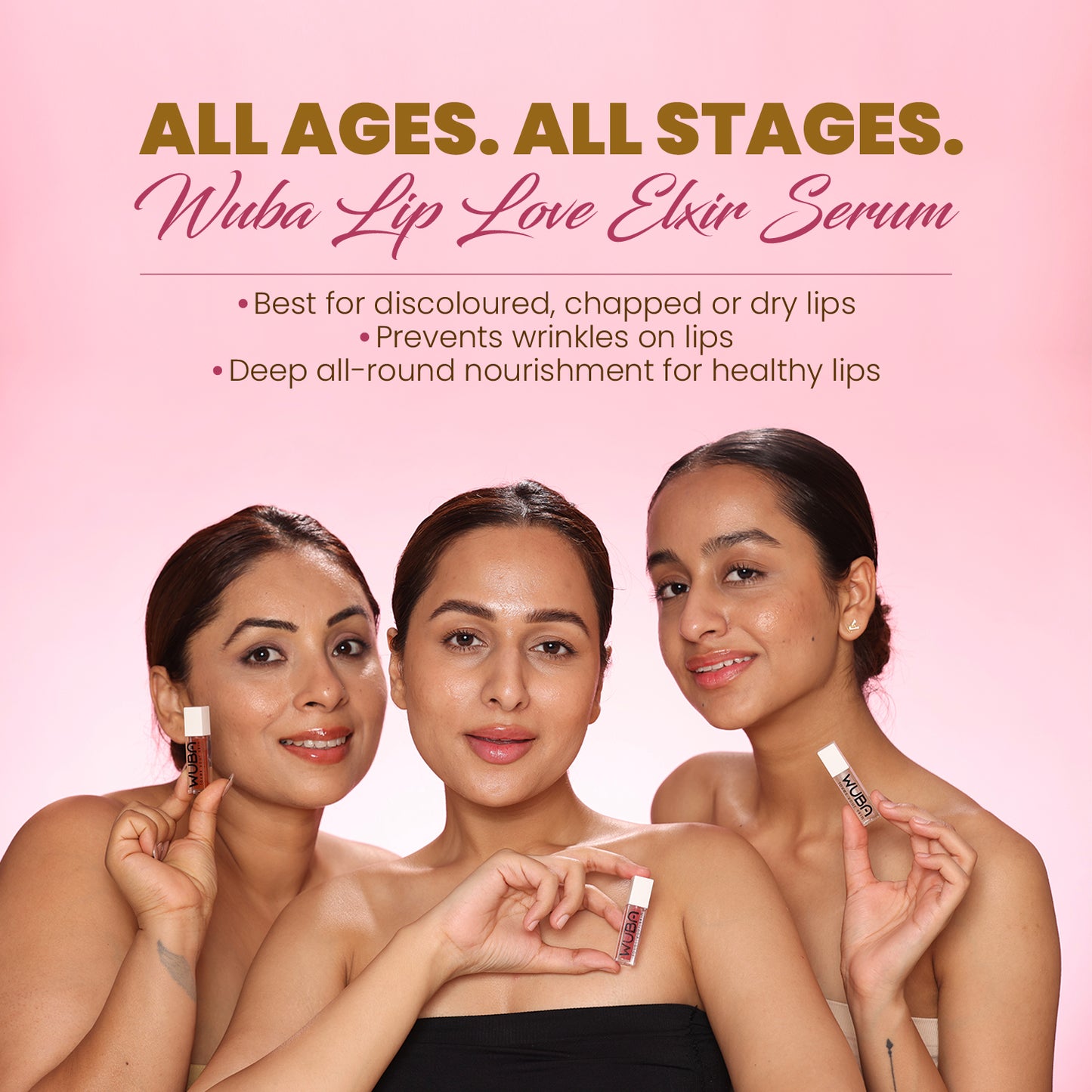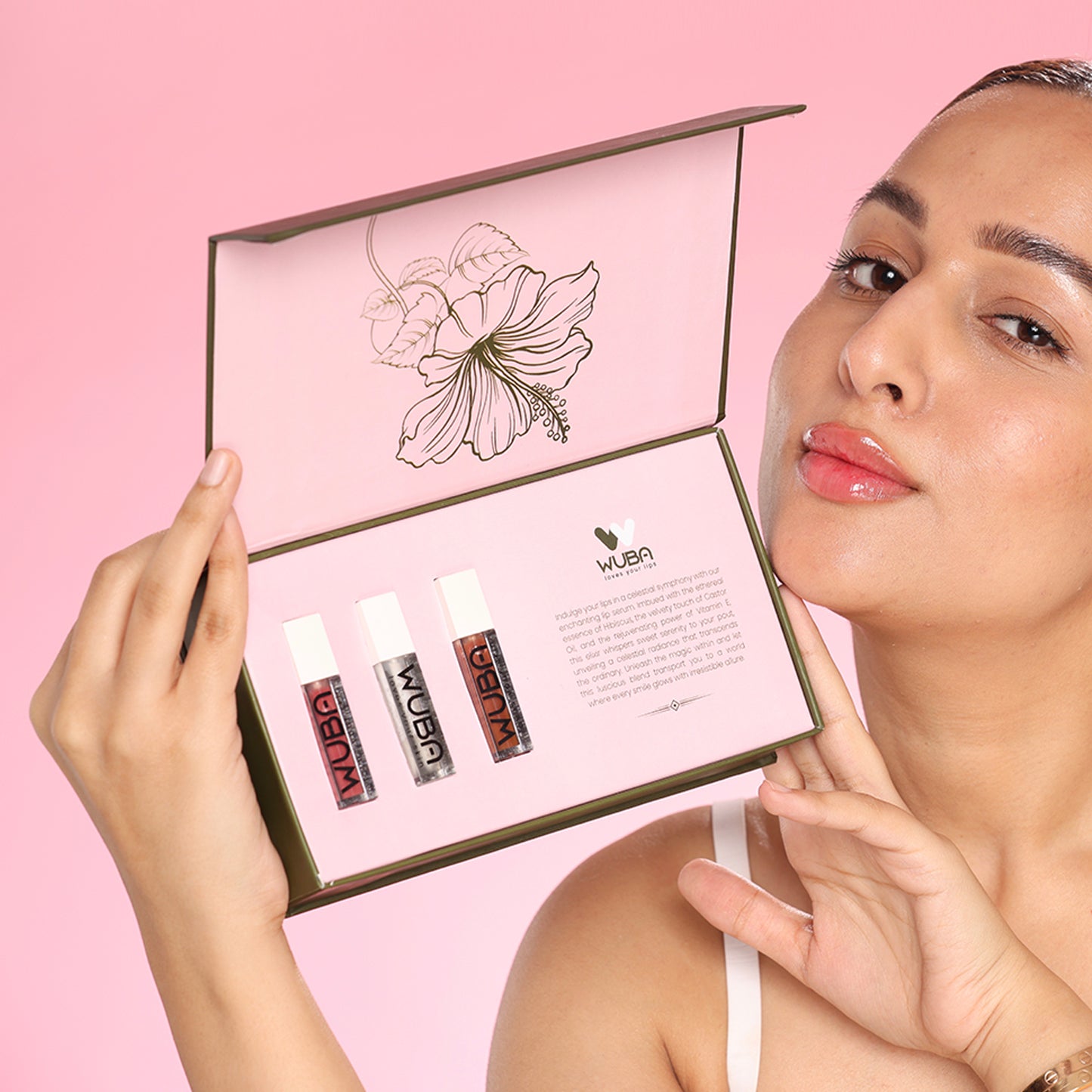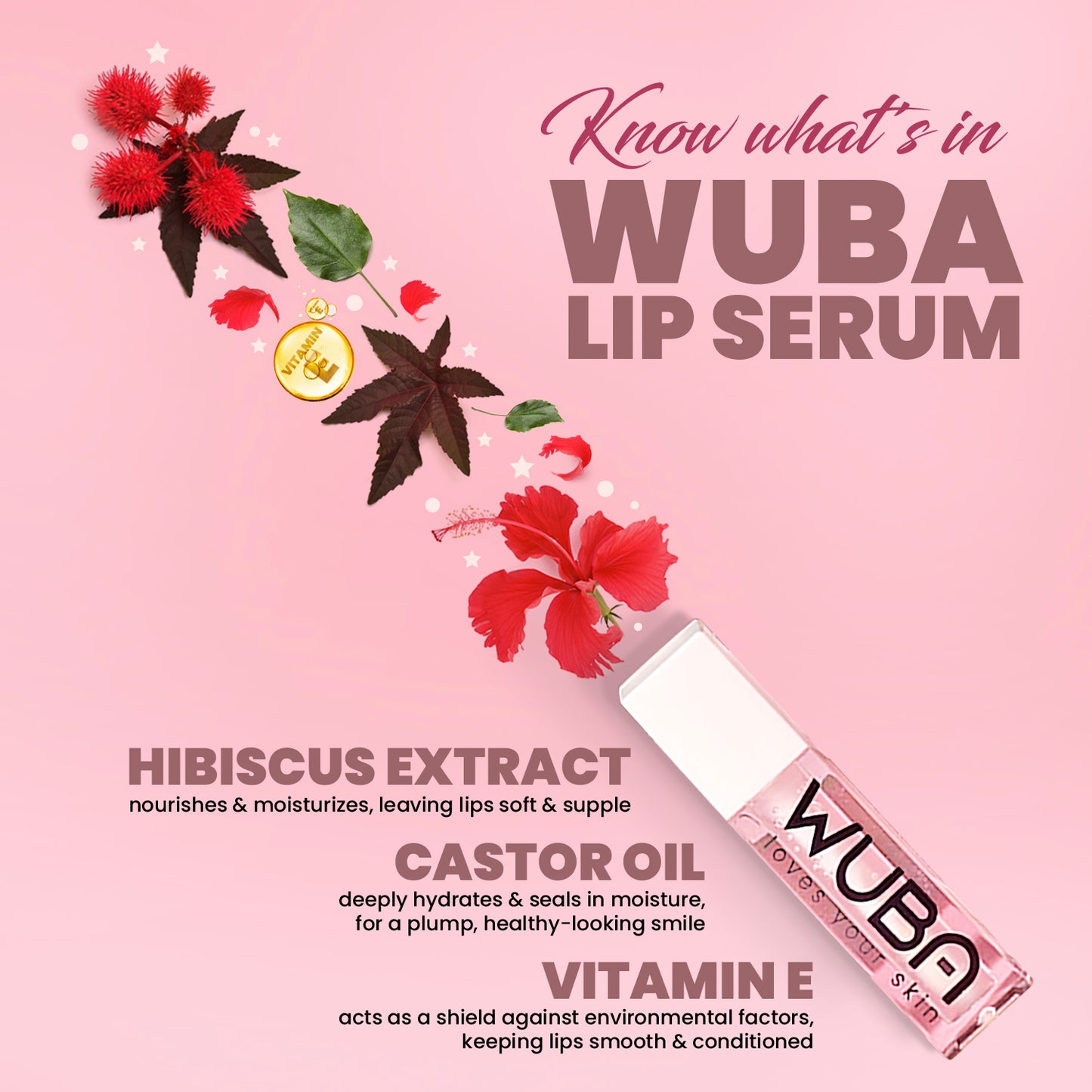 How it loves you back?
+ Castor Seed Oil leaves your lips soft and supple
+ Enhances the overall texture of your lips.
+ Vitamin E provides intense moisture to lips.
+ Hibiscus Extract gives a refreshed and vibrant lip appearance.
+ Soothes and comforts chapped lips, promoting comfort..
+ Infuses a touch of irresistible allure to your smile.

Customers who viewed this item also viewed
Frequently Asked Question
What is the recommended frequency for applying the serum?

Can we applied as frequetly as required. Ideal recommedation is twice a day (AM - PM)
Is it designed to address darkening of the lips effectively?

Hibiscus helps to protect your lips from damage caused by free radicals, It makes lips soft, smoother and helps to restore natural lip color.
When is the ideal time to apply the lip serum?

The Lip serum can be applied any time of the day.
Is using a lip serum an essential part of a lip care routine?

Lip serum has become one of the must have products for lip care. it helps to mositurized your lips and keeps it hyderated at the same time.
Can I apply this before applying lipstick?

You can apply lip serum on clean, dry lips and allow it to absord before applying anything else on your lips.